Canadian Tour for Public, & Elderly Comes to an End.
Countertenor set to perform in Souris, Canada
The little town of Souris is in for a big musical adventure in just a few days when world-renowned countertenor Terry Barber takes the stage at the Community Hall of Souris and Glenwood for the last of more than a dozen performances in Canada.
Barber, who can be heard on recordings with artists like Madonna, Cyndi Lauper and Jewel, is finishing the Canadian tour this week with a globetrotting concert titled "Around the World in 80 Minutes."
"It's the world's favourite melodies in 10 languages," Barber said. "It's music the audience will have a relationship with … but it's a version of the song that they've never heard before."
Backed by collaborative pianist, Mark Bilyeu and multi-wind player Cat Cantrell, Barber will be singing recognizable tunes like "Danny Boy," "Hallelujah" and "La Vie En Rose" in varying languages from English to Portuguese, Mandarin, and Russian.
The far-flung set list is doubly complemented by Barber's impressive vocal range.
If you have no idea what a countertenor is, you're not alone. Simply put it is "men who sing comfortably in the range of women."
"Countertenor is the rarest singing voice there is," Barber said, who estimates there are only 50 professional countertenors working in the world today.
The vocal style was popularized in the 17th century when women weren't allowed to sing on stage with men. To get around this barrier, early composers enlisted men and boys — some of whom were castrated in an attempt to maintain their pitch post-puberty — to hit the high notes in their performances.
"Thankfully we don't have that anymore … I am doing this in a natural way, and I'm very happy about that," Barber said.
Barber points to modern-day pop artists like Michael Jackson, Adam Levine and Sam Smith, who all sing in the high range of the register, but he says the style is less common in classical or operatic music these days.
While he can hit the high notes, Barber says audiences for his "Around the World in 80 Minutes" tour will also hear him singing in baritone, tenor, alto and soprano.
"I do that because it's a good mechanism to entertain and I don't think people want to hear me singing in only one part of my range the whole time," he said.
Barber has been singing for most of his life and his earliest performances took place in his kindergarten classroom.
"My teacher discovered that I was matching pitch and she would make me sing to the class because she had a piano in her room," he said.
Born in a small town in New Hampshire, Barber was cast as the lead in a local opera production when he was only nine years old. He went on to get a masters degree in music and spent some time touring with the award-winning all-male choir, Chanticleer.
While Barber has played on many a big stage throughout his career, he says playing for smaller audiences can be just as rewarding.
"Every opportunity is a way to connect and share our art with more people so I get just as excited," he said.
During his two-week tour, Barber and his accompanists will also be playing free mini-shows in several nursing homes along the way.
"We really wanted to give back to the elderly in Canada who can't make it out to the shows," Barber said. "I hope somebody does that for me when I'm older."   Barber thanks the Manitoba Arts Network and Concerts in Care, two organizations that helped make the tour and these therapeutic arts performances, aligned with the mission of the organization he founded, Artists for a Cause Inc., possible.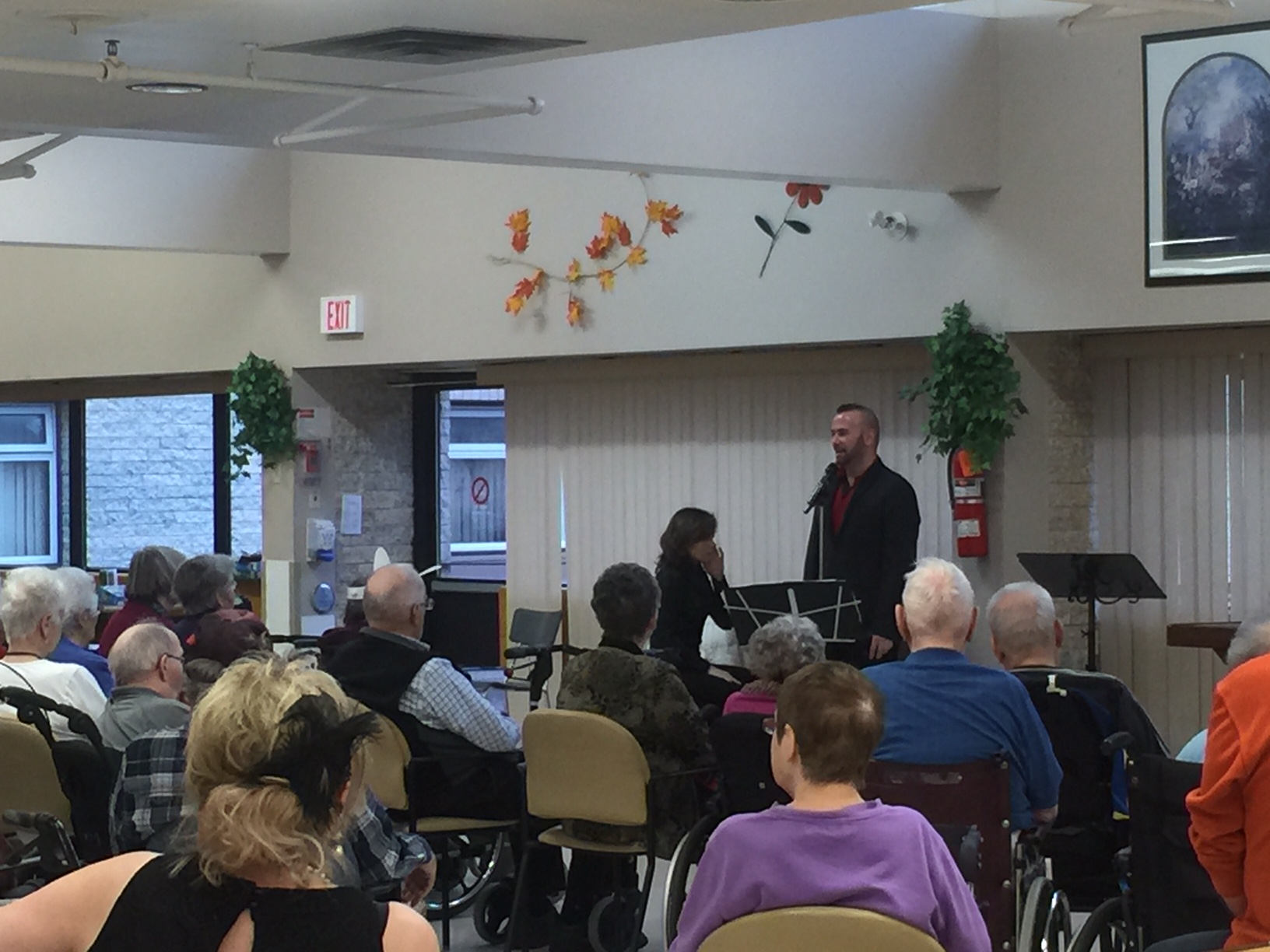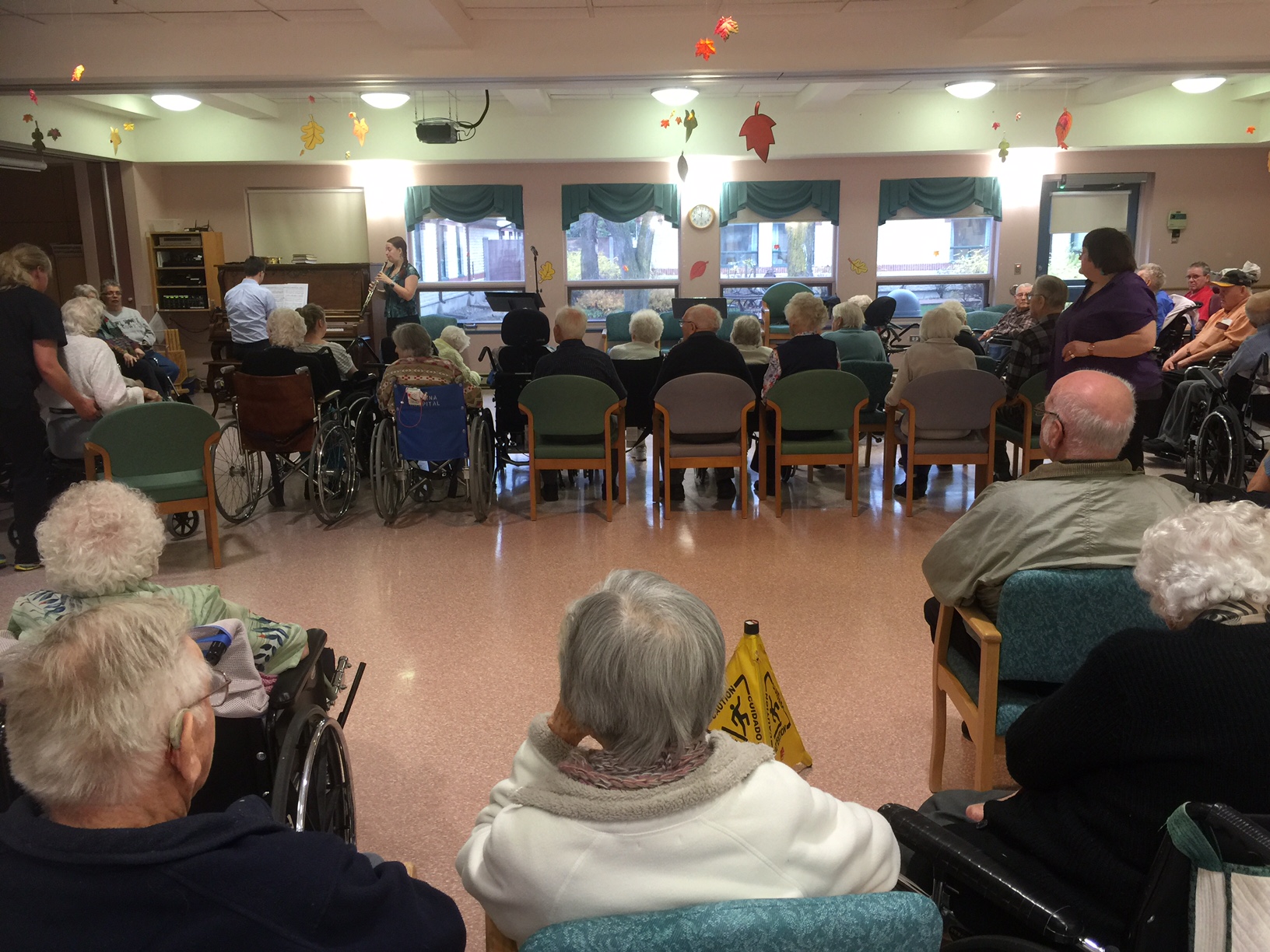 Barber will be performing a full concert at the Souris community hall on Nov. 5 at 7:30 p.m.
Republished from the Brandon Sun print edition October 26, 2015
Eva Wasney, Reporter, Brandon Sun